Read the featured article and discover "Essential Steps to Assess Your Business" and create your goals for 2020. Read more
In the Bright Idea. Discover the value of your time. Don't be BUSY this year, be PRODUCTIVE instead! Read more
In the Dori Recommends. Step out of the comfort zone!
Recipes for Success Volume ll is the ideal business training for your team.
InSPAration Specials
Happy New Year!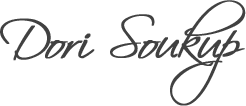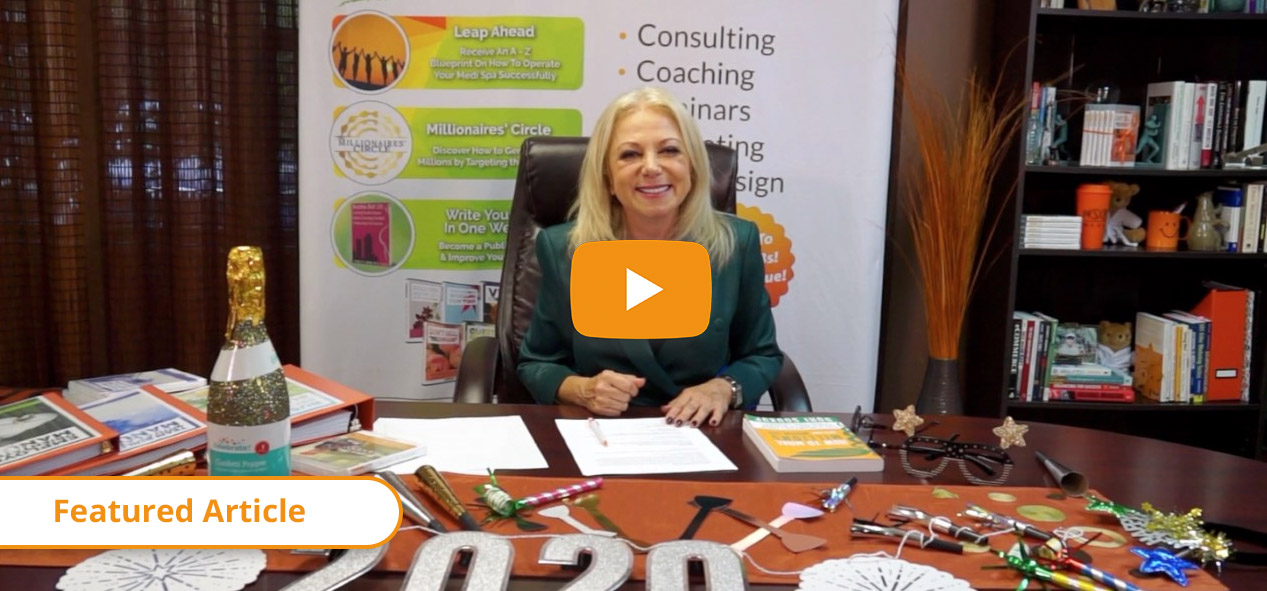 Essential Steps to Assess Your Business!
What should you assess? You must assess all aspects of your business.
How much did your business grow over the previous year?

Did expenses remain steady, increase, or decrease? By how much?

Are your profits being lost or remaining in your business?

The debt ratio: how much your business owes versus how much your business is worth.

How much was your product cost?

What profit margin did you achieve for the year?
Were you happy with the year-end financial results? If so, congratulations! If not, why? What do you need to improve?
Did you increase traffic flow and capacity?

Did you raise your prospect-to-client conversion rate?

What was the cost of acquiring a single client?

Did you invest more in marketing over the last year?

Did your image and brand help you attract new consumers to your medi spa or spa?

Did you attract more affluent consumers to your business?
Marketing is all about finding and enticing people to…
Reserve a Success Planning Session and let us
guide you to a multiple seven-figure year!

Don't be BUSY this year. Be PRODUCTIVE instead!
First, determine how many weeks and hours per year you work.
50 weeks of work per year X 40 hours per week = 2,000 hours per year
Decide how much income you want to generate this year. If you want to make $100K, take it and divide it by 2,000 hours.
❏ $100,000 Per Year
Divide by 2,000
Your Time Value is $50/Hour
❏ $1,000,000 Per Year
Divide by 2,000
Your Time Value is $500/Hour
❏ $10,000,000 Per Year
Divide by 2,000
Your Time Value is $5000/Hour
Once you have determined the value of your time, look at your schedule. See if there is enough activity on your calendar to generate at least that amount per hour. If there isn't enough activity, you will not make millions.
How are you spending your time? Are you doing activities that will help you generate your hourly value? If not, delegate that activity to someone else and begin doing what is worthy of your time!
Get productive and step into the multi-millionaires' circle!

Now that you have assessed your business and set your new goals, it's time to train and implement. Remember, the more revenue you want to generate, the bigger your team must be. The increase of team members may cause growing pain. Growing pain occurs when you don't have good structure, systems, and training in place. That is why I decided to create Recipes for Success Volume II.
Many people have properly trained their teams using these modules. The only thing you must do is give your team the modules!
You're invited to join Recipes for Success Volume II and help your team reach their true potential!
Recipes for Success, the ideal business training for your team.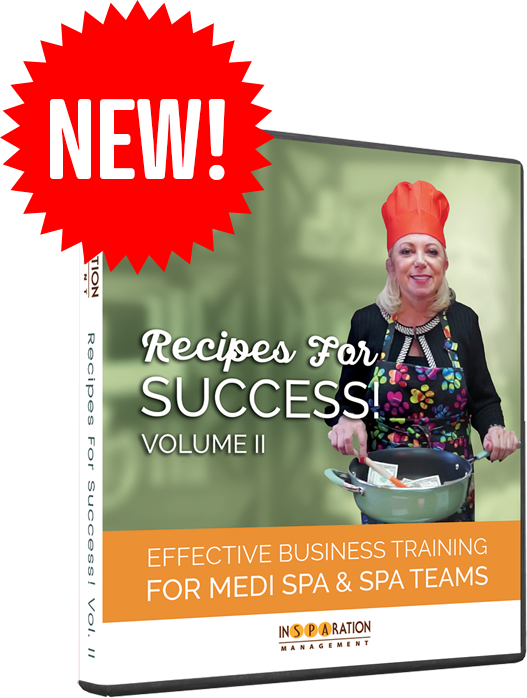 The Ideal Business Training for Your Team!
This series will have 10 modules. Each is designed to help you and your team learn business strategies to reach your goals.
Receive access to a private page, where you will find MP3 files and transcripts of each module.