Happy April!
What a couple of weeks it has been. I know we are all dealing with challenging times but keep in mind there is a light at the end of the tunnel. I am dedicating this issue to helping you navigate through challenges that many spa and medi spa owners are faced with now. We have made a commitment to keep you informed through these conditions.
The Coronavirus has motivated me to launch a new non-profit association called Global Medspa Association (GMA). The purpose is to help unite the medspa industry and offer a business platform for implementing disruption management and recovery plans.
We will publish special videos so you can manage your med spa and lead your employees in this uncertain environment. We'll keep you informed with the best practices and effective communication with clients and your team.
Read the Featured Article "Business Unusual."
How to Implement Disruption Management and Design a Strategic Recovery Plan from the Coronavirus. Read more
In the Bright Idea
Time for the aesthetician team to sharpen the saw!
Join us for a complimentary webinar with expert Jaclyn Peresetsky, founder of Skin Perfect University, and see how you can improve your teams' skills, and generate online revenue. Read more
In the Dori Recommends
Join The Global Medspa Association
Your place for global medspa community support and unity.
Register now to be a member. It's complimentary.
Go to GlobalMedspaAssociation.com to learn more.
Stay healthy and well
Dori and the team
Medspa Coronavirus Business Webinars

How To Manage Medspa Business Disruption
Discover how to manage business disruption and
design a recovery plan to combat the Coronavirus effect.

What You Need to Know
Regarding Medspa Employment Law
Join me and two legal experts to help answer questions
and provide you with an update on the new employment laws.

Medspa Insurance Guidelines
Discover the new laws regarding tele-medicine
and your liability coverage.
April 2nd at 3pm EST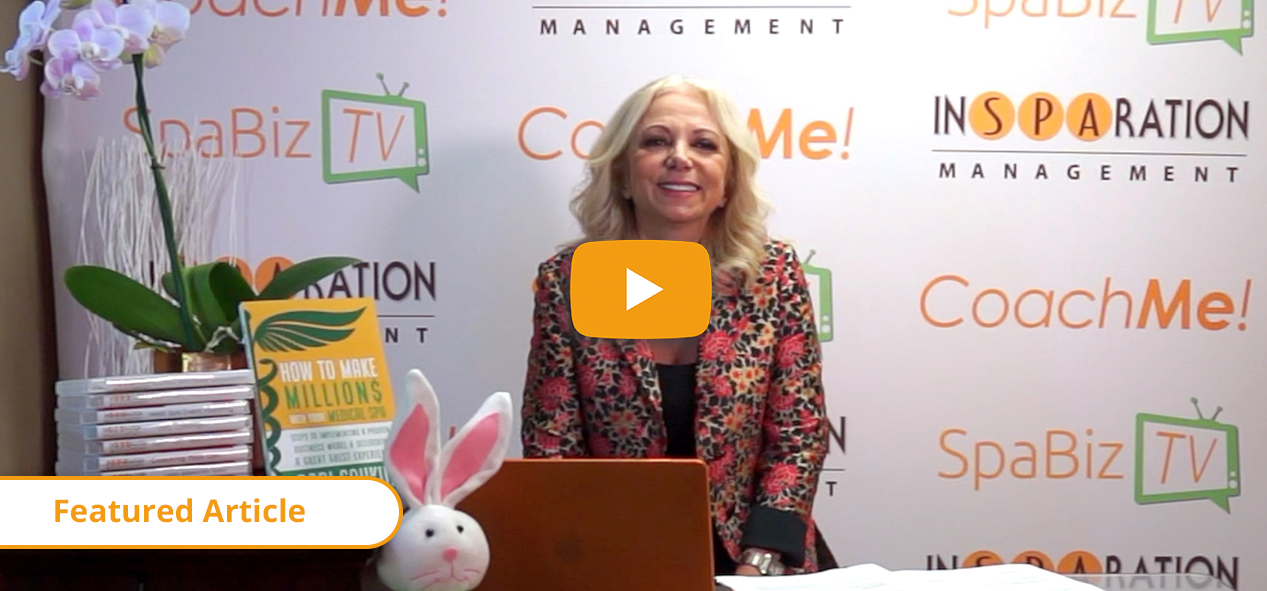 Medspa & Spa Disruption Management
and Strategic Recovery Plan
from the Coronavirus
As entrepreneurs and business professionals, we are faced to deal with difficult situations now and then. Currently, we are in the middle of the Coronavirus crisis and we need to navigate through this unknown zone. First, as leaders, we have to be very strong and shift to a business unusual mode.
As leaders, we have to remember the IMPACT we are committed to for our teams' lives and the community. We need to take care of the employees, the clients, and the business. It's a big responsibility and together we can do it.
The key here is not to get paralyzed by FEAR. You have to keep your eye on the ball, be courageous, and make necessary business moves to navigate through this challenge. Come out ready to fight and soar.
My goal is to help you implement a Disruption Management Process and a great Strategic Recovery Plan that will ensure the future success of your spa or medi spa.
You can do it by applying the M.A.P.S. Recovery System
M. Mindset – What you should be thinking about now
A. Assess – What is your current situation? Time to assess and outline your options
P. Plan – Plan to minimize business disruption
S. Success – Begin outlining your recovery plan for success

Your aestheticians are leaving a lot of money on the table by not giving your guests the recommendations they can benefit from.
Aestheticians have endless recommendation opportunities to deliver better results. How can they reach their true potential? With more training, both clinical and business.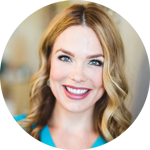 Join me and my special guest and expert Jaclyn Peresetsky and see how you can improve your teams' skills, and generate online revenue.
Date: April 13th at 3pm EST

This is your place for global medspa community support and unity.
We are launching this to help members of the community tap into valuable information they need to navigate through the Coronavirus pandemic.
This is a non-profit organization designed to unite and offer help!
Register now and obtain your complimentary membership.
Go to GlobalMedspaAssociation.com to learn more.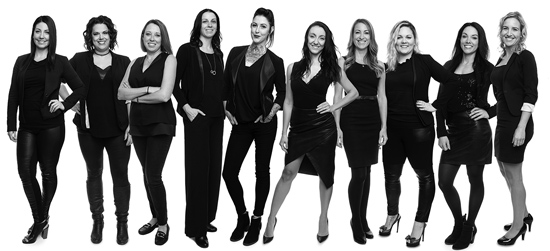 Congratulations to the
Sparkle Lifestyle and MediSpa Team
We are so proud of their team participation with the crisis management series we are providing all of the Mastermind members.
They have implemented an amazing online consultation process and they are generating thousands of dollars from their effort.
Congratulations!
Not a member? Join now!