Favorite Products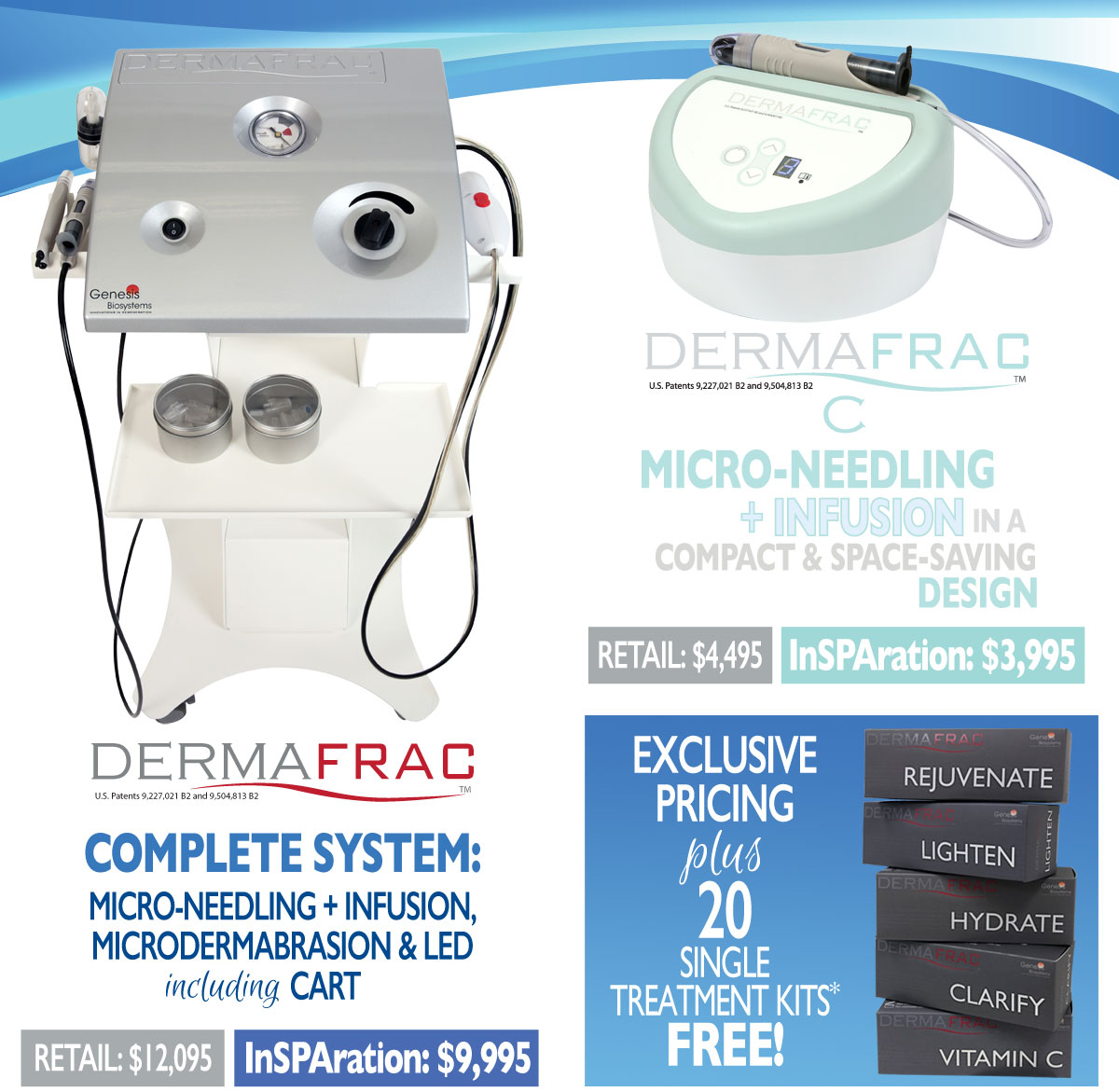 This exclusive offer is ONLY available to InSPAration members!
Receive our best pricing and 20 Single Treatment Kits FREE*!
Each Single Treatment Kit contains a Micro-Needle Roller and infusion solution for one complete treatment. If you charge $230-$350 per treatment, that brings in revenue of $4,600-$7,000 right off the bat!
We are so sure you're going to love DermaFrac™ and the results it can bring for your clients and your practice that we are Gensis Biosystems is offering a 30-day money-back guarantee . Not completely satisfied within your first month? Simply contact Genesis Biosystems and you'll receive a 100% refund on your purchase.
HURRY! OFFER EXPIRES APRIL 15, 2020.
Go to Genesis Biosystems to learn more & to redeem this offer.
---