Hi there,
Dori Soukup here, founder of InSPAration Management, with another issue of InSPAration Moments.
It's March already! Happy Spring to you!
We have a great issue planned for you this month. It's dedicated on How to Become a Millionaire. We have The Millionaires' Circle seminar coming up. In fact, I'd like to start by sharing some important dates to mark on your calendar for this month.
To Your Success!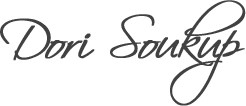 How To Become a Millionaire Owning a Med Spa 
In my consulting firm, I work with many entrepreneurs who generate millions per year in revenue. Does that make them millionaires? No, because in most cases, they will generate about 20% in profit if they are very good.
So, it will take a few years of doing this to make your first million. But even then, by the time you paid all your bills, you will be lucky to put some money aside to save your first million. So how do you chart a path to becoming a millionaire?
In this issue, we will focus on all aspects of becoming a millionaire.
First, let's define what is a Millionaire.
"When you have a ton of money"

"When you no longer have to work"

"When you are rich"
Are you a millionaire? If you are, congratulations!
If not, click the button below to read this month's Featured Article and learn about 10 common characteristics of being a millionaire.

T.M.S.P. System to Becoming a Millionaire 
Stop working so hard. I was doing a private coaching call for a group of investors who opened two medi spas and are not doing very well. They are deep in the red. As I was doing my assessment, I discovered that they are losing money with each treatment. They are doing deep discounts to attract consumers to their medi spas. They would be better off not having any clients.
These were their financial ratios. Their product cost is 32%, their compensation cost is 62%, their operating expenses are outrageous! They lost over $200k last year! As I was speaking with them, I found out that they did not have a medi spa sales model, did not have a performance-based compensation plan, did not have a good guest consultation process, and the list goes on and on… 
There is a better way. You need a Blueprint for Success. That is why we launched the T.M.S.P. System. We want to share with you how to target, market, sell and profit from affluent clientele. 
Stop discounting and start attracting the right people to your medi spa. Want to become a millionaire and/or turn around your business? 
This month's Bright Idea is about your name! You know everybody is online with their hand-held devices, computers, iPad and so on … Have you Googled your name lately?
Here's the fact. The first thing people do when they meet you is Google you, right? Have you Googled yourself lately? You really should. When you Google yourself, usually your business comes up, maybe your LinkedIn account, and then all the other stuff — have they ever been arrested or all the other garbage. My advice to you in the Bright Idea this month is to actually create a yourname.com.
I just launched mine. I'm super-excited. I invite you to go to DoriSoukup.com and check it out.

$500 Off The Millionaires' Circle Seminar
As you have noticed, this issue was focused on Becoming a Millionaire and how you can get into The Millionaires' Circle.
The Millionaires' Circle seminar is coming up on
March 25th, 26th, & 27th… 
Follow Us On Social Media!