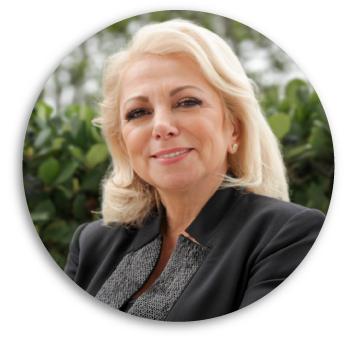 Happy June,
Are you ready for a great summer?
I am! It's going to be the busiest June ever for me. I am home only two days this month.  Thank God, it's not all work.  I am so excited to be going to Australia at the end of month.  My son Charlie decided to attend the University of Melbourne for one semester.  So, I am going to make sure he is all set and explore Melbourne for few days prior to him starting. But before all this fun, my team and I are working very hard to help you grow your business.
Dori
Important Dates
June 2nd and 3rd Premiere Day Spa Orlando
June 5th Soaring Ahead Module 6
Topic: Ready, Set, Action
June 13th-15th AmSpa Hawaii
June 23rd-25th IECSC Vegas
International Esthetics, Cosmetics & Spa Conference
June 26th CoachMe Expert
Maegen Kennedy - PA-C
Topic: The Ins and Outs of Microblading
Featured Article Medi Spa & Spa Menu Makeover
- Dori Soukup
Read the Featured Article and discover how to revamp your menu.  Your menu is the second most important marketing tool after your website.  How it represents your business can get you a step closer to richer or poorer.  Don't let a small investment stop you from...
Bright Idea TIME for R.I.P.
What? No, it's NOT "Rest In Peace." It's Revamp, Innovate and Profit!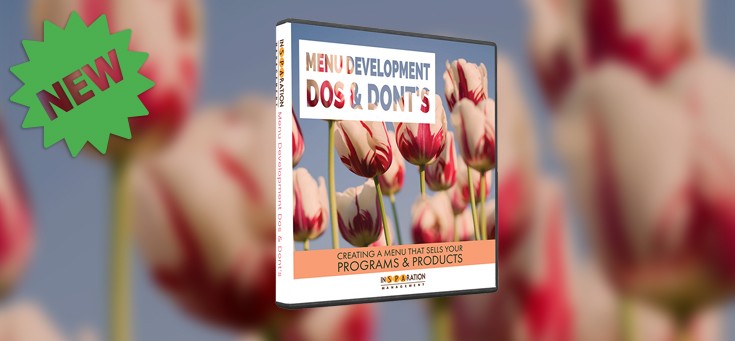 If you have not revamped or innovated your marketing material, website, social media platforms, your boutique, your treatment rooms, so you can profit more… then, now is the time to do it. We are in the process of revamping and updating all the InSPAration Management Business tools. The worst thing you can do in business is stand still. This is a sure way to get crushed by your competition.
You can start small.  Start with a website remodel, then move on to your Spa or Medi Spa menu.  If you focus on just these two things first this summer, you will be positioned well for the holiday season.
Need training tools?  
For the do it yourself types, we have two Audios that you should have in your Success Library to help you accomplish both of these projects.
They are:
The NEW Menu Development Dos and Dont's
If you are not the do it yourself type, you can call us to tell us your vision and we will do all the heavy lifting.  Either way, it needs to be done so you can finish the year strong!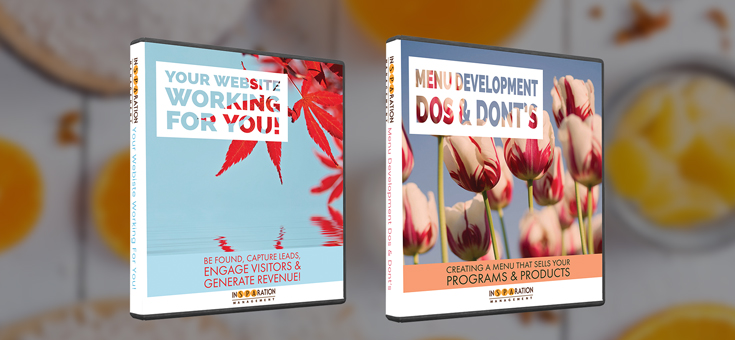 Receive this bundle for
a special price of $149!
Featured Article 
The Medi Spa & Spa Menu Makeover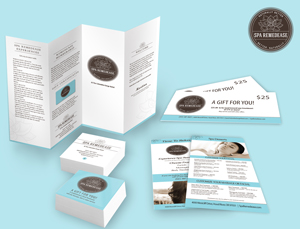 Renew Your Menu, Expand Your Income!
Innovation and creativity are essential to maintaining your competitive edge, insuring growth and increasing client retention.  Spa and Medi Spa suppliers are constantly striving to discover new ingredients, manufacturing processes, equipment and products to help consumers look and feel their very best.  As an Industry Leader, it is your responsibility to stay abreast of all the new and exciting treatments that are introduced on regular basis, so you can update and select the right Spa and Medi Spa treatments for your clients.  Frequently I am asked, "How often should I change my menu?"  Ideally, you should revise and assess your menu once per year.
What to assess?
Which treatments are selling, and which are not?

In Demand treatments – Survey your database

The most and least popular price points

The most popular treatment duration

The most popular retail products

Most profitable treatments

Menu printing cost

Appeal
Once you've done your assessment, you will be able to make a wise decision to modify and update your menu.
Here are some of the most popular trends to keep in mind when updating your menu. Some are economical, and some are more expensive.
Anti-aging Hand Treatments
The hands are always exposed to the sun and they show signs of aging. This can easily be addressed for almost every person who is receiving a manicure treatment. Use any anti-aging facial mask, brush it on the hands to combat aging. Offer it as an anti-aging manicure treatment or as an enhancement to increase your revenue per guest.
Feminine Rejuvenation
This is also becoming a very popular treatment. Lasers such as the Diva, ThermiVa, and Quanta are expensive. However, if the program is marketed properly, they can generate a lot of revenue. Check your state laws as to whether you can offer it or not, or who should perform the treatment.
Retail
Mention your boutique and the products you offer in your menu to inform your clients of your offering.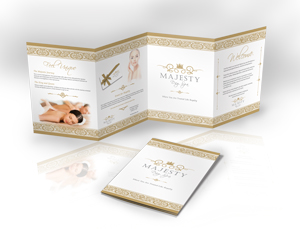 Economical Treatments for Menu Updates and Innovation
Oncology Esthetic
This treatment is gaining popularity.  Estheticians can get certified and learn how to perform facials on cancer patients. Offering this type of treatment will set you apart from other Spas/MediSpas. See Morag Currin's Certification Program
Microblading
Add this high demand treatment.  A very profitable treatment if you have the right compensation model for the person doing it. See Maegen Kennedy's Certification
PRP Treatments
You can address Hair Loss, Sexual Health for both women and men, and Facial Rejuvenation. PRP is an easy program to introduce that will help you lead more women and men to your facility.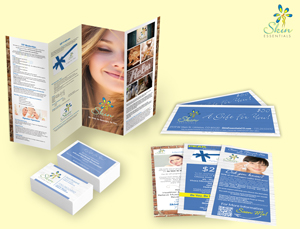 Health Programs
Weight management is one of the biggest problems facing our nation. If you operate a MediSpa, go beyond offering just Botox, fillers, laser hair removal, etc. Include an effective weight management program with healthy living coaching and fulfill this much-needed program in your community. 
For Wellness
Consider including Energy Healing.  Energy Healing comes in many forms. You can offer Reiki, Shiatsu, acupuncture, reflexology, and sound therapy.  When these modalities are paired with massage, Energy Healing can facilitate a deeper sense of relaxation and well-being.
Facials
Introducing higher priced facials will help you increase your revenue per hour. Treatments such as Hydrafacial, Salt Facial or the Vivace.
Body Contour
These treatments are in high demand.  Whether you use CoolSculpting, Sculpture, Quanta or other lasers. These are great treatments to fulfill the demand of many consumers who are seeking to lose a few inches here and there. You will increase revenue and profits exponentially.
Laser Resurfacing Aesthetic Treatments
If your budget allows for it and you have a MediSpa, it would be great to offer some more effective facial rejuvenation treatments. Many clients have Halo, BBL and others.
Spa/Medi Spa Memberships
Mention your memberships in the menu.  Offering a membership program at your spa is a great way to increase retention and produce a guaranteed monthly income.  People love to belong.  Look at the fitness industry: they don't have a la carte visits. You have to join.  Why not do the same?  It takes a little planning, the right pricing, software to manage your membership program, and a good team to sell it. Spa and Medical Spa Memberships will maximize your revenue and increase your retention.  Best of all, your clients will gain the results they are seeking!
To complete the Spa Menu Makeover process, do a survey or conduct a focus group meeting to learn more about your target market's needs. Then create a menu that ideally addresses their needs.  It's a win, win for everyone!!!
Need help with RIP? Give us a call.  We can write, design and deliver a great menu.
Dori Recommends
Ready, Set, Action!
Are you marketing your business using videos? Did you know that four times as many clients would rather watch a video about a product than read about it? YouTube has more than a billion users, almost one-third of all people on the Internet! If that is not enough to motivate you to do videos, I don't know what is.
During this podcast, you will learn secrets on how to do effective videos that will turn you into a star. 
Soaring Ahead - Module 6
June 5th
Join us for this podcast & learn how to start practicing Pull Marketing, which will attract the right people to you who need your help and will pay you top dollar for it.
Regular price $149
Sale $99
Reserve by June 15th to take advantage of these specials!
---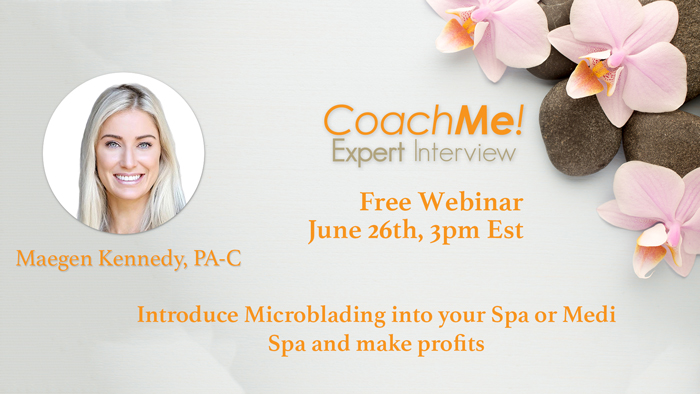 The Ins and Outs of Microblading
Join Dori and Maegen Kennedy, Microblading expert and founder of Fleek Brows, as they share with you how to introduce Microblading into your Spa or Medi Spa and make profits.
Join Us and Discover:
Training needed

Equipment needed

Pricing strategies

Marketing your new procedure

How to compensate the person

Certification options

Mistakes to avoid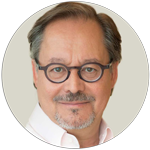 Did you miss the last CoachMe Expert?  
Listen now:
Importance Of Offering Wellness Programs In Your Spa
Are you a CoachMe Expert member?
If not, join now.  It's a Complimentary Membership!
Enjoyed this newsletter? Share it!