March Into
Reoccurring Revenue!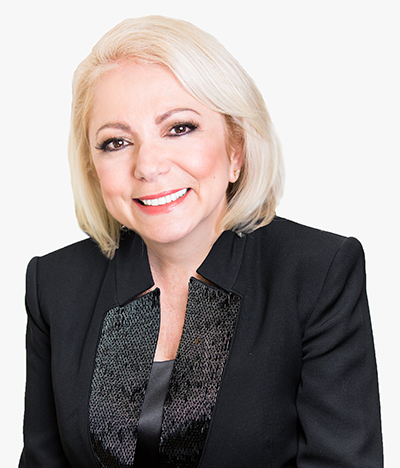 Happy March! You are going to love this InSPAration Moments issue. It is filled with strategies to help you March into a higher level of success! Are you ready?
In The Featured Article you will discover 8 Essential Steps to Launching Spa/Medi Spa Memberships and Loyalty Programs. Read More
Bright Ideas!

Discover How To Increase Revenue By Applying the P.R.I.D.E System
Read More
Dori Recommends

Tap into Reoccurring Income & Make Money While You're Sleeping: How to Launch Your Spa/Medi Spa Membership and Loyalty Program.
Read More
What's New

Check out the new Spa and Medi Spa CoachMe Business Memberships to help grow your Spa Business.
Read More
You're invited to receive a complimentary Spa listing and/or Med Spa Listing on SpaGlobally.
Learn More
Happy March, From Dori & The Team
Essential Steps to Launching Spa/Medi Spa Memberships and Loyalty Programs. Want to Learn How to Make Money While You're Sleeping? Read This Article
Memberships and Loyalty Programs have been in existence for years by companies such as Sam's, Costco, AAA, churches, country clubs, and airlines. They have utilized them over and over successfully.
Yes, even the spa industry is now on the band wagon. In 2009, Massage Envy opened their first location offering massage memberships and now they have over 1,000 locations. It proves that the U.S. population loves to belong to clubs and be members of an organization. Now, there are several other brands launching similar membership programs. As a consulting firm, we often get asked "How can I compete with those types of businesses?"
You can by creating unique membership and loyalty programs. There are many benefits to offering a membership and loyalty programs. First, let's identify the difference between the two.
A Membership Program is where a person agrees to pay the spa a certain amount per month to receive a treatment. The monthly fee is charged automatically.
A Loyalty Program is where you give your clients rewards for doing business with you over and over.
Ideally, you should have both! The membership insures a steady cash flow and the loyalty program insures retention.
Here are 8 Essential Steps to Launch a Unique Membership Program:
Design Your Program: Decide on the type of membership program you want to offer. Don't get stuck on offering a massage only membership. Remember you want to be unique. You can offer a *De-stress Program – massage & other spa treatments. *Acne – adult/teen or both. *Wellness and Nutrition * Anti-Aging, etc. There are several options you can offer.
The Right Price: Don't worry about being the least expensive. Focus on the type of experience you offer and introduce added value benefits. You won't win if you compete on price alone.
Membership Management System: Having a membership management software system is a must. Don't attempt to launch a program without it. This will assist you with member usage tracking, retention, attrition and overall success.
Monthly Payment: Automated payment processing capabilities are a very important management step. Be aware of failed payment. Have a collection process in place to avoid member late payment or delinquency.
Membership Guidelines: Have FAQs (Frequently Asked Questions) and answers to all the "What if" questions, such as: Accruals, Cancellations, Multiple Use, Payments, etc.
Marketing and Launching your Membership: Create all your marketing material, posters, flyers, membership card, update website, agreement, brochure, etc.
Team Training: Selling the membership program requires a team effort. Make sure you train your team. Set performance expectations and rewards to insure your success.
Track Member Usage: To insure a long lifetime value, make sure you track usage. You don't want members to miss their usage. If they do, the likelihood of canceling is greater. You want them to get into the habit of using their membership on regular basis. It's wise to have automated reminder messages to keep members engaged.
Spa Loyalty Program
The best loyalty programs are simple and easy to understand. The Airlines model where clients earn a point for every mile traveled is an excellent practice. You can do the same and offer one point for every dollar your guest spends. The more they spend, the more points they accumulate.
To redeem points earned, you can create a brochure with items they can purchase with their points. For example, you can have branded items such as: Spa Robes, Neck Wraps, Water Bottles, Wellness Books, fun things that are rare and can't be found in stores.
If you are not offering a spa/medi spa membership and or a loyalty program, I encourage you to do both. Tap into this great revenue stream to increase your spa's retention and profits!
Need help creating your membership and loyalty programs? Call us or contact us.
See new audio to help you develop your spa membership and loyalty program Click Here
New Membership & Loyalty Programs
Need instructions on how to tap into and set up Reoccurring Income?
Tap into the new audio and discover Essential Steps To Creating Membership and Loyalty Programs.
Some of What You'll Learn:
Knowing Your Numbers
Types of Memberships
Pricing Your Memberships
Membership Management Tools
Membership Agreement Guidelines
Creating Your Membership Marketing Material
Tying Loyalty and Membership
Planning and Launching Your Memberships
Sales Strategies & Goals
Team Training
Measuring Your Results
Bonuses:
Audio
Membership Campaign Image
Membership Presentation
Spa Volume Capacity Calculator
Regular Price: $99
Sale Price: $49

We Are Now On iTunes & Google Play!
Listen to Dori interview Deborah Stuart Founder and CEO of High Chi Energy. On this podcast, you'll learn about High Chi Energy and how to turn it into a revenue stream for your Spa and/or Medi Spa. Listen now on Itunes.
New Don't Sell, Recommend!
Want to increase your upgrade opportunities and retail sales?
Download the new and improved Don't Sell, Recommend! and the P.R.I.D.E. System.
Give yourself a pay raise by implementing the Don't Sell, "Recommend"! philosophy and the P.R.I.D.E. system! This proven-effective educational program is guaranteed to elevate retail and treatment sales, while increasing your income. It teaches spa professionals how to: *Recommend Home Care and Treatments with PRIDE, *Deliver a Complete Guest Experience Leading to Increased Retention Rate, *Raise Volume per Guest, and *Earn More Money!
Regular Price: $99
Sale Price: $49

Genius Revenue Generation Strategies – Module 3
It's guaranteed to boost your sales and put your business on steroids.
This new series offers the latest and the most innovative revenue generating strategies, solutions, systems to help you and your team improve your Spa or Medi Spa performance and increase profits.
Regular Price: $149
Sale Price: $99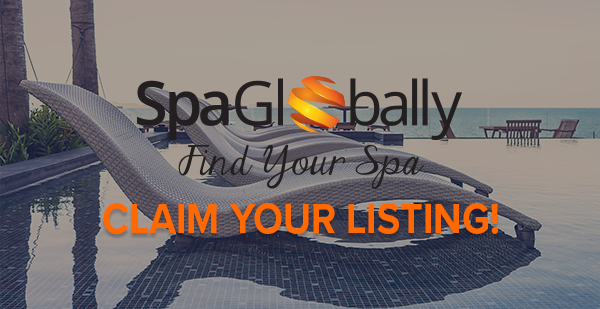 Gain more exposure and traffic to your spa or medi spa.
Dori In The News!
Read the Day Spa magazine article and discover how becoming a published author is within your reach. Attend the upcoming Authority Marketing Seminar.