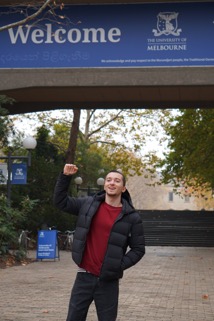 Hello July,
It's official, half the year is over!
This newsletter is going out to you while I am in Melbourne, Australia!  We are getting Charlie all settled for his semester at University of Melbourne!  It's always fun and exciting to experience other countries and cultures. This is my second trip to Australia. I have to say, the Australians are extremely hospitable and so kind.  Let's make July the official month to be kind to everyone!
Dori
Important Dates

July 5th-8th The Aesthetic Show
July 10th Guest Relations Webinar
July 11th Soaring Ahead Module 7
Topic: Sales, Sales, & More Sales
July 14th-15th AmSPA Dallas
July 17th CoachMe Platinum
July 23rd-25th Leap Ahead Leadership Seminar
July 28th-29th Write a Book Seminar
July 31st CoachMe Expert
Carmen Brodie – The Finery
Topic: How to Succeed with Tattoo Removal
Inside the Issue
Read the Featured Article and discover how Becoming An Author will change your life and elevate your success. Most people think this is an impossible task, but Read more
The Bright Idea is all about having a reoccurring revenue model. Create a membership program so you can make money while you are sleeping! How? Read more
In Dori Recommends, I encourage you to watch The 4S's Video and discover how colleagues of yours reached a higher level of success by implementing the 4S's. Success is within your reach! All you have to do is Read more
We have two big seminars happening this month: The Leap Ahead and the Write Your Book in One Weekend. We invite you to join us and benefit from both!
Bright Idea
Implement a Reoccurring Revenue Model For Your Medi Spa and/or Spa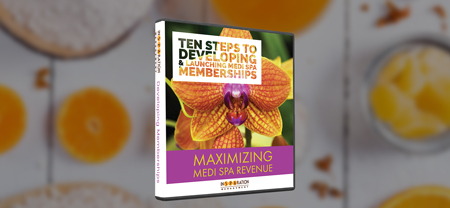 If you want to reduce your stress, financial pressure and marketing cost, you owe it to yourself and your family to implement a reoccurring revenue model within your business. 
Memberships and Loyalty Programs have been in existence for years by companies such as Sam's, Costco, AAA, country clubs, and airlines. They have utilized them over and over successfully.
In 2009, Massage Envy opened their first location offering massage memberships and now they have over 1,100 locations.  The cause of their success is the membership model. 
You may be saying yes, but I am not Massage Envy. Okay, you are not; but the model can be adjusted to fit your business.  We offer memberships and 75% of InSPAration Management's revenue is reoccurring income from CoachMe Platinum and Done for Me Marketing!  Any business can have a membership model.
Many InSPAration Management clients have Medi Spa and Spa Memberships by following the model we teach and are experiencing great success. You must have a membership program.  To help you, we just updated the Ten Steps to Launching a Successful Membership and Loyalty Program.  You need to get your hands on it.  It's a very small investment to make money while you are sleeping! Go ahead, Elevate Your Success!
Training For Your Guest Relations Team
Are you ready to transform your Guest Relations Department?
Join us and arm them with systems to go from order takers to revenue generators.
Attend the new webinar on July 10th at 2pm EST for an amazing webinar to help you improve your Guest Relations.
Here is some of what you will learn:


Guest Relations Department Mission & Position Description




Fundamentals for Success

3 Steps to Deliver a Great Guest Experience and Generate Revenue
Register now and save your spot.

This will be the best $77 you will ever spend.

If you can't make it at this time, register anyway and we will give you a link to download it and watch it at your convenience.
Featured Article 
Becoming an Author Will Change Your Life

For years, my mentors and coaches told me "Dori you have to write articles, blogs, and a book. This will change your life".  And like most people, I put it off for a while.  Then about 10 years ago, I decided they were right.
I stared by writing articles for "InSPAration Moments," the newsletter you are reading. Additionally, I sent out a monthly article to spa industry magazines to be published.  The more I wrote, the more I got published, the more conferences I got invited to speak at, the more exposure I had and the more money we generated. 
Then in 2014, I published my book "Spa Business Secrets to Increase Profits".  Now I was able to put "Author, Speaker" by my name. My book is on Amazon and Kindle. We use it to market InSPAration Management and position me as the expert in my field.  Then, I published my second book, 20 Strategies To Grow Your Business Exponentially!  And now, I'm getting ready to publish my third book that I co-wrote with an attorney friend to help attorneys improve their business called, "BAR Breakthrough". In November, I will be publishing my fourth book, "How to Operate a Medi Spa Successfully".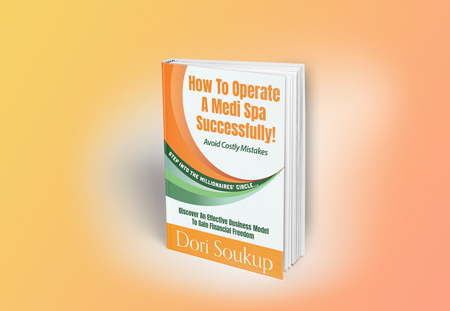 How did becoming an author change my business, my life? It put my business on steroids. I was able to get into the Millionaires Circle. Now, I am on a mission to help Medi Spa and Spa owners become published authors. So you too, can achieve a whole new level of success and get into the Millionaires Circle.
Doctors, entrepreneurs, professionals, leaders have attended the "Write Your Book In One Weekend" Seminar.  Now, they are using their book to market their business.
As a published author, you will be able to:
•       Gain interviews with the media
•       Improve your positioning
•       Become an influencer
•       Increase your prices
•       Showcase your expertise
•       Get invited to speak
•       Crush the competition
•       Make more money!
If you are ready to make your business soar and earn the money you deserve, watch the How to Become an Influencer Webinar. Then, join us for the next book writing seminar in July.  Don't delay having the word AUTHOR next to your name. It will be one of the best investments you ever make!
You can be like Dr. Street, etc. 

Once you get your book published, I will show you how to market yourself and your business using the book.  You will get instructions on how to
Do a book tour




Generate more leads




Multi-purpose the book

Gain maximum exposure and much more

You can drag your feet, procrastinate and come up with every excuse as to why you should not join us or you can click here, take action now and become a published author.
Dori Recommends
Grow Your Business With The 4 S's
You're invited to watch and discover the 4S's. On the video, Dori shared some success stories from clients just like you who had the same challenges as you. Learn how they overcame them using Structure, System, Strategies and how they now have a Sustainable business.
You went into business to have more freedom, less stress, and make more money. Do you have all that now?  Let us help you by giving you a BLUEPRINT for success. 
Soaring Ahead – Module 7
July 11th – Sales, Sales & More Sales!
The number one challenge Medi Spas and Spas experience is lack of sales. Sales is often a dirty, little word. No one wants to sell anything. If you want to increase your bottom line, everyone on the team needs to be focused on revenue generation. In this module, you will learn how to change the team's mindset and teach them a system to help them recommend, and not sell. Once you apply the system, your guest satisfaction and sales will soar!
Regular price $149
Sale $99
How to Succeed with Tattoo Removal
Join Dori and Carmen Brodie, the new expert from "The Finery", as they share all the secrets and tips about Tattoo Removal so your Medi Spa can make profits. It's time to erase, renew, reclaim and protect your investment.
Content:
Is it a good investment for your facility

 


What type of laser you should choose

 


What training is required

 


Income potential

 


Marketing your treatments

 


How to pay your team

 


Mistakes to avoid
Did you miss the last CoachMe Expert?  
Listen now:
The Ins and Outs of Microblading
Are you a CoachMe Expert member?
If not, join now.  It's a Complimentary Membership!
Enjoyed this newsletter? Share it!
This Months Featured CoachMe Expert
---